MRMC Bibliography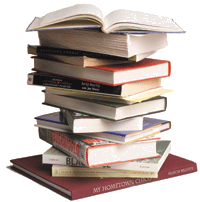 Here you can find all the publications on MRMC Tool and also other related publications:
Content:
Publications on MRMC
2010
Joost-Pieter Katoen, Ivan S. Zapreev, Ernst Moritz Hahn, Holger Hermanns, and David N. Jansen. The ins and outs of the probabilistic model checker MRMC. To appear in Performance Evaluation. Online version available from

​

ScienceDirect. The new sparse matrix data structure described in this article has not been inserted in the main version of MRMC, but is available as a patch from the download page.
2009
Joost-Pieter Katoen and Ivan S. Zapreev. Simulation-Based CTMC Model Checking: An Empirical Evaluation. International Conference on Quantitative Evaluation of Systems (QEST), 2009.

​

PDF

​

BibTex
2008
2007
David N. Jansen, Joost-Pieter Katoen, Marcel Oldenkamp, Marioelle Stoelinga and Ivan Zapreev. How Fast and Fat Is Your Probabilistic Model Checker? In Haifa Verification Conference (HVC), 2007.

​

PDF

​

BibTex

​

PPT
2006
2005
J.-P. Katoen and I. S. Zapreev. Safe on-the-fly steady-state detection for time-bounded reachability. Technical Report TR-CTIT-05-52, CTIT, University of Twente, 2005.

​

PDF

​

BibTex
Related publications
2005
L. Cloth, J.-P. Katoen, M. Khattri, and R. Pulungan. Model checking Markov reward models with impulse rewards. In DSN '05: Proceedings of the 6th International Conference on Dependable Systems and Networks, Yokohama, Japan, 2005.

​

BibTex
2003
S. Andova, H. Hermanns, and J.-P. Katoen. Discrete-time rewards model-checked. In Formal Modeling and Analysis of Timed Systems (FORMATS 2003), Marseille, France, 2003. Lecture Notes in Computer Science, Springer-Verlag.

​

BibTex
C. Baier, B. Haverkort, H. Hermanns, and J.-P. Katoen. Model-checking algorithms for continuous-time Markov Chains. IEEE Transactions on Software Engineering, 29(7), 2003.

​

BibTex
H. Hermanns, J.-P. Katoen, J. Meyer-Kayser, and M. Siegle. A tool for model-checking Markov Chains. Int. Journal on Software Tools for Technology Transfer, 4(2):153-172, 2003.

​

BibTex
2002
B. Haverkort, L. Cloth, H. Hermanns, J.-P. Katoen, and C. Baier. Model-checking performability properties. In International Conference on Dependable Systems and Networks (DSN), pages 103-112. IEEE CS Press, 2002.

​

BibTex
2000
H. C. Tijms and R. Veldman. A fast algorithm for the transient reward distribution in continuous-time Markov chains. Oper. Res. Lett., 26:155-158, 2000.

​

BibTex
C. Baier, B. R. Haverkort, H. Hermanns, and J.-P. Katoen. On the Logical Characterisation of Performability Properties. In ICALP '00: Proceedings of the 27th International Colloquium on Automata, Languages and Programming, pages 780-792, London, UK, 2000. Springer-Verlag.

​

BibTex
1996
M. A. Qureshi and W. H. Sanders. A New Methodology for Calculating Distributions of Reward Accumulated During a Finite Interval. In Proceedings of the 26th International Symposium on Fault-Tolerant Computing, pages 116-125, Sendai, Japan, 1996.

​

BibTex